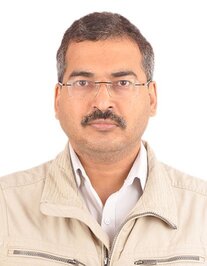 Gajendra Thakur
The Proven Mahavir- English Translation of Maithili Short Story- Siddha Mahavir by the Author himself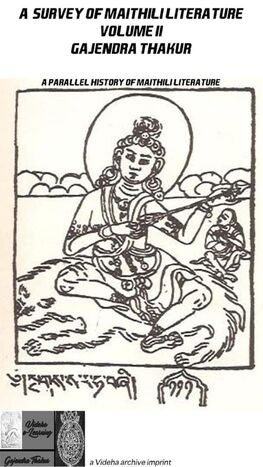 Issue No. 88 (November-December 2019) of Muse India at http://museindia.com/Home/PastIssue displays Maithili literature in a very poor light. Moreover, it wrongly claims to be a representative review of Maithili Literature, whereas it was only in line with the Sahitya Akademi, Delhi; a mere representation of the so-called "dried main-drain". It is expected that Muse India will correct itself by announcing an issue exclusively devoted to the parallel tradition of Maithili literature. -Editor

T.K. Oommen writes in the "Linguistic Diversity" Chapter of "Sociology", 1988, page 291, National Law School of India University/ Bar Council of India Trust book: "... the Maithili region is found to be economically and culturally dominated by Brahmins and if a separate Maithili State is formed they may easily get entrenched as the political elite also. This may not be to the liking and advantage of several other castes, the traditionally entrenched or currently ascendant castes. Therefore, in all possibility the latter groups may oppose the formation of a separate Maithili state although they also belong to the Maithili speech community. This type of opposition adversely affects the development of several languages."

T.K. Oomen further writes: "... even when a language is pronounced to be distinct from Hindi, it may be treated as a dialect of Hindi. For example, both Grierson who undertook the classic linguistic survey of India and S. K. Chatterjee, the national professor of linguistics, stated that Maithili is a distinct language. But yet it is treated as a dialect of Hindi". (ibid, page 293)


The Proven Mahavir (Siddha Mahavir)

1

Beside the road was Anmana didi's house.

It was actually a hut, not a house. In every courtyard of the village, there happens to be a house of a widow. But when the family expands, some members increase the front of their house while some others encircle their homes with new constructions. And thus the latitude and longitude of that widow's home changes; and that was what happened to Anmana didi's house.
Anmana didi's house is now beside the road. She is originally from the other side's majkothia (middle) quarter of the village, but her house has now shifted to near my house. There are always a lot ofpeople to be found in her house. The girls who stay nearby visit Anmana didi's house during the day, especially at midday, to check her head for lice.
Nobody knows who is her closest relation; that will become clear only after she dies. During the funeral rites, whoever is her nearest as per her clan, would perform the last rites and he would also get Anmana didi's house and land.
But that is no longer possible. When Anmana didi had gone to her in-laws village, where was married in Jhanjharpur, she had adopted her sister's son. But the love for her father's village still remains in her heart.
She comes to her hut nowadays once a month at least. She cooks herself. But at Jhanjharpur she has a big house and a huge courtyard. But she has not invited her son and daughter-in-law even once to her father's village.
The entire village calls her a 'widow didi' when she resides in her father's village and 'aunty of Jhanjharpur village', whenshe stays in her husband's village.
So, she is now known as Anmana didi by the whole village.

Inside the hut she has constructed a temple of Mahavir Bajrangwali. Though initially, it was just a mud building, she has gradually made it a pucca one by selling grains. Earlier it was a 'hut-temple' and whenever Anmana didi went to Jhanjharpur, she justclosed its gate. Later on she started locking it with a chain and lock. But the temple of Bajrangwali remained open for people, all the time. The girls of the village did all the cleaning work.
It was converted to a pucca one in stages. The ceiling of the temple was fixed just recently; earlier it was a kuccha one. She wanted the floor to be plastered but the estimate was very expensive.Anmana didi kept on thinking that the home of the Lord would become wetin the rainy season. But she also wondered where would the money for the plastering come from. Unlike most people who keep on saying "Oh, I do not have time", Anmana didi's was faithful to her work. She was devoted to her daily work and also to God's work. But for her adopted son too, she often finds time.
In between she goes to her village situated near Jhanjharpur bazaar. She maintains her house at Jhanjharpur. Then again she comes to the village ..her father's village. People attempt to become Sthitaprajna by reading Gita. Look at Anmana didi? She answers to salutations by saying 'be happy'. No happiness or sorrow can be heard in her voice! No desire for any respect or any help.
She goes to the Dhanuktola, Dusadhtola quarters of the village. The people of these tolas respect her a lot. They do not have any desire to grab her house.Anmana didi's looks happy when she visits these tolas. She never asks for any help from the people of her own tola. The people of her tola would help once and then tell their wives, who for years after that would remind Anmana didi of the favour they had done.

The village people say, "Didi, it is work for Lord Hanumanji, his temple is beside the road. We all go by the road and worship him by bowing our head. We would work without accepting any wages."
"No dear, the pilgrimage and God's work should not be undertaken in this manner. I am not a queen and would never construct temple or would never dig a pond without paying wages to the labourers."
"But the casting and plaster work?"

2

Adjacent to this roadside temple, there is one acre of land in the name of Anmana didi. After the cement plastering work is over, she will register this land in the name of God. Whatever harvest would be cropped, it would be used for the maintenance of the temple.
However, a nephew from the neighbourhood has been after Anmana didi for some time now.
"Didi, I am your nearest nephew. This land is adjacent to my house. Earlier the people gave land adjacent to road to people of lower caste and to widows. But now times have changed. Now the value of the house and the land beside the road has increased. You will die someday. Then this land would be the bone of contention amongst all the people in our quarter of the village."
People thought nothing of telling her to her face 'You will die someday!" But dare tell this to a woman whose husband is alive! But you can tell it to a widow; although she had adopted a boy and has a full-fledged family with a daughter-in-law and grandchildren! Anmana didi replied, "This land has been earmarked for God. This is the only source of my livelihood. Whatever I save after my expenses is preserved for casting and plastering of God's house. The land and earning of Jhanjharpur property is for my son and daughter-in-law. So how can I .."
-"Again, didi! You did not understand! Till your death, keep all these property; earn your livelihood. But after your death the people of our quarter of the village will quarrel, Would you like it? And I am your closest nephew .."

Anmana didi's nephew works in some distant town. The people of the village normally desist from talking with her afraid she might ask them for some help. But whenever this nephew comes to the village, he comes to meet her.
The ceiling of the temple leaks so much, this year it leaked even more. The raw ceiling did not work even for two years. That would be replaced by casting, that is what Karim Miyan and Lakshmi Mistri have said; then only it will work. Let's see what happens...
The nephew comes to Anmana didi's house even more often.
-"Alright didi, give me half the land. Half an acre is enough for your nephew's dwelling,and the land for God would also be saved."
"But there will not be any entrance to the road from your house,Then what would be the benefit?
"Leave it, didi. Even now I have come through our quarter of the village. Nowadays it has become a fashion to construct houses near crossings and beside the road. But on crossings or beside the road, only the house of God would be appropriate. Ten thousand rupees for half an acre, whenever you ask I would pay; the registry of land would be in addition to that."

-"All right. Then I will think over it and then I will inform you. I would have to ask my son and daughter-in-law."

Anmana did began to think in earnest. What was the way out? The walls of God's house have become black with the soot from the lamps. Even the statue of Lord Bajrangwali is black with soot. She thought and thought till the morning birds began to sing.
"I will sell the land, what other option, no"?
The son and daughter-in-law said: Dear Mother. That land is for God and that we know since beginning. But look, he should not be doing any mischief."
-"What mischief? He is paying price on the higher side".
"For God's temple, ten thousand rupees is not a small amount. I had only this much aftera lifetime of saving. This half-constructed temple would remain as it is. I will talk to Lakshmi Mistri and Karim Miyan. Ten thousand rupees is sufficient not only for casting and plastering, but also for constructing a boundary wall!"
An estimate was made. The work would start from the following day after registering the property; and it would be completed before Bhadra, the rainy season.

3

"This is the first time that I have got the opportunity of preparing papers for God!" Dasji's comment made Anamana didi ecstatic.
"Look, registering the property has been completed. Dasji is an expert in paperwork; it is a proved fact now -- my God, it must have been a perfect paper".
"People tell such lies like people's faith in God has diminished. Look at this Dasji. I never met him before and do not have even a distant introduction. He has done two registering of documents - the first for the half-acre land in the name of my nephew and the second half-acre in the name of God! But he has prepared the papers by charging only one fee. He told in clear terms 'Didi, I would not accept the fee for the registering-papers in the name of God.'"
Anmana didi is in a state of excitement. She removes everything from the temple building; the work will begin from the next day. Laxmi Mistri has already brought all his tools for the work. Anmana Didi has got ready empty vessels too that maybe required. The pond is nearby, although full of lichen and moss; the village people have cleared some space at various places in the pond so that their buffalows could drink the water.
But there is chaos in the morning. Karim Mian has been stopped from doing the work. "Who has stopped him? Inform my nephew," Anmana didi said. But after registering the property, the nephew has proceeded directly from Jhanjharpur to his place of work. The documents are also with Anmana didi. The nephew's brother-in-law has objected to the work. He will not allow the boundary wall to be constructed. He is saying that the land beside the road is his brother-in-law's.
"But yesterday at the time of registration he was also present, then? Look, then this temple would also be in his name? He must be in some confusion."
The nephew would return ony in the beginning of next month, after he withdraws his salary. For a month, Anmana didi travelled to and fro from her village to Jhanjharpur. Her son and daughter-in-law told her that it might have been a ploy by the nephew. "No, do not tell that. Dasji seemed so good-natured. Let's see what happens," she replied.


-"Didi, you are under some confusion, I think," the nephew said.
-"Then this temple is also yours, no?"
-"No, didi. This temple is forGod and would remain his. And the land on the other side is also for Him"..
-"Then this hut is also yours, no?"
-"No, didi. Till you live, please stay there. Who will stop you?"
-"Boy, I am obliged. And the outlet for the land is neither from our quarter of the village nor from the roadside."
-"Didi, go through my land, who will stop you? And in the cultivated areas everybody passes through the raised dividing line. Those farmers who do not have land beside the road go to their land or not? You are talking in a divisive tone of the new generation people."
-"But all these you did not tell me earlier!"
-"Didi, I told you all these. But it appears that you are confused. If you do not remember, let me call Dasji, after all he is a neutral person, an outsider." "
-"All right. He is also part of the plot."
-"He charged fee for only one registration and you are saying that he is part of the plot?"
The nephew's voice became harsher, he became restless and uttering loud words, he departed quickly.

5

Today's morning at her father's village began the same way to the morning when her husband had died. . Today the girls of the village did not come to her hut for picking lice fromher head.
The night long discussion of Anmana didi with Lord Bajrangwali just concluded in the morning. The people were disturbed hearing this at night and tried to lull their children by patting them to sleep. Somebody came in the morning and suggested arbitration with the help of the village panchayat. But Anmana didi was angry with Lord Bajrangwali.

"I was planning to sell only half the land but he registered the land beside the temple too. The land that is in the name of God now has no approach road from the temple. There is no path to go to that land from the temple. Look at this Bajrangwali. Mahavir! What power is inside him? After half-starving for forty years, I brought him from a hut to a pucca building. I just wantedthe casting to be done, the boundary wall to be constructed, only that was my desire and that too for him. Ha!

6

One morning people saw Anmana didi standing at her nephew's door. The people thought that now more strife would ensue. But look, what is happening? Lakshmi's brother has brought a rickshaw. Anmana Didi is going to Jhanjharpur accompanied by her nephew! Who said this? She does not speak a word with anybody. All right, Lakshmi's brother has said all this. Yes, the one who had been sent to call the rickshaw must have passed on the information that the rickshaw is to go to Jhanjharpur.

Dasji had to prepare one more registration document. But looking at Anmana didi, he started to tremble. However, Anmana didi's anger was so much, that she did not utter one word. She swallowed her anger. She registered the piece of land in the rear in her nephew's name. After the registration, she returned from Jhanjharpur station to Jhanjharpur bazaar to her son and daughter-in-law.

Lakshmi's brother returned to the village. He took two passengers to Jhanjharpur station but came back with only one passenger. He brought a message also, a message from Lakshmi Mistri and Karim Miyan. From tomorrow morning, the work would be started, again.

7

The boundary wall was constructed barring the temple of God and Anmana didi's house. Anmana didi's nephew had said that nobody would touch her house till she was alive.
House or hut, the first year it got partly damaged. In the second rainy season, the bamboo support collapsed. But Anmana didi did not come. The message was given to her by a person from the village. The casting work of the temple could not be completed. Anmana didi went to Haridwar and returned after some days to Jhanjharpur.
People asked her: -
-"What did you ask from the Ganges?"
-"This blind faith should go out of my mind,"she said.
-"And what did you sacrifice to the Ganges?"
-"My anger, I gave it to the Ganges."
To all questions, Anmana didi said only this:"What would you do? There is no power in Lord Bajrangwali. Let the hut fall. The hut with a bamboo support -- how long would it last anyway?"

8


Five years went by. The nephew had returned to the village. In the morning after he had relieved himself near the pond, he came near the handpump to clean his hand. He sat there with his water-pot. Then suddenly he felt massive pain in his chest, and nobody could save him. People began to talk, 'look at the curse of Anmana didi; Didi had wept and wept that day. Before that day there was no power inside the statue of Bajrangwali. But a curse from a person who has been deeply hurt does work. That day the Bajrangwali awoke. Today he has shown his power.'
But Anmana Didi, when she heard the news, merely told the messenger that there was no life inside the stone statue of the Lord. Her nephew must have had a heart attack! Near her house too, a few days ago, a Marwari had a heart attack. But there were doctors there and this Marwari fellow's life was saved. In the village, people lose their lives since there is no treatment. That is why, in her old age, she has decided to live with her son and daughter-in-law in Jhanjharpur.

9

The village is mostly inhabited by cattle-grazer Brahmins. The onslaught by the bhang-intoxicated buffalows over the purchased pig from the Dom caste (considered untouchables in olden times) of village Samiya is worth watching.
The buffalo grazers sat over the buffalo in such control that was almost unimaginable. The participation of the Dom caste in festivals is apparent. From making big baskets to fans for the summer season; there is participation of the Dom caste in all aspects of public life.

The the meat for all marriage feasts is obtained through the slaughter house of a Muslim tola. The head of the sacrifical animal is retained by the Durga Pooja committee.
The Muslims retain the head and skin of the slaughtered buffaloes. The buffalo-grazer Brahmins perform devotional songs on weekdays or on more auspicious occasions playing the drum that is made by using those skins. And a devotional song is going to be performed today before Lord Bajrangwali.
The big flag is flying, it has been there since the Ramnavmi festival. The bell along with some other gadget is ringing. It is evening, the buffalo grazers have arrived. For all festivals, be it the Sukharati festival or Ramnavmi, devotional songs are sung before Lord Hanuman. This is a matter of faith of the people of the village and that is being performed today.
The villagers have plastered the Hanumanji temple. The casting of the ceiling has also been completed.
People have started talking of Anmana didi as Anmana mystic (Baba). She died some years back. She did not return to her village. To reduce the effects of evil eye over the dwelling land of her nephew, a suggested that a cow should always be there at the door. The passerbys see the cow grazing on the green grass and that takes out the effect of the evil eye.
Hanumanji's flag is flying high. It is evening. Brother Gonar is playing the drum ceaselessly.
Now Anmana mystic's word has spread near and far. True, before the statue of Hanumanji, there are two sets of devotees. One set of people believe in rationality: Anmana registered the remaining half acre of the land to her nephew to instill fear and anxiety in his heart. He could not resist this attack from Anmana didi. True, there cannot be any power in a stone statue.
But the second group has faith in Hanumanji. This Hanumanji has proved himself - he is great. Look, challenge an ant and she will bite you even though it may mean death for her. Anmana didi challenged Lord Mahavir and how could he leave this challenge?
Brother Gonar is playing ceaselessly on the drum. He would please Hanumanji, no doubt about that. The bhangl is working, his eyes are intoxicated and his hands are flying over the drum. Seen from his eyes, the stone statue of Mahavir would look alive, as though a soul had indeed entered it.

अपन मंतव्य editorial.staff.videha@gmail.com पर पठाउ।